School is due to reopen on Monday 8th March 2021. Parents, carers and students, please check emails from school. For information and help with online learning please continue to visit our Learning at Home page.
Welcome to Laurus Ryecroft, a new secondary school which opened in September 2018 in Tameside, and which is a member of the Laurus Trust family.
Our sister school, Cheadle Hulme High School, is an outstanding and hugely oversubscribed academy with a reputation for the relentless pursuit of excellence and a determination to ensure that every child succeeds. Laurus Ryecroft embeds the same vision and values through our partnership and aims to deliver the same outstanding education.
Please follow this link to register your interest and to find out how to apply for a place. Registering your interest will ensure that you are kept informed of up and coming open events and any other important admissions information.
Take a look inside our school...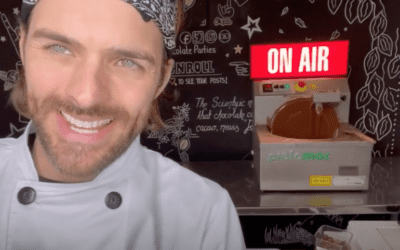 It's that time of year when we all like to indulge in our favourite chocolate so why not turn your kitchen into your very own chocolate factory for some Easter holiday fun? Renowned master chocolatier Oliver Dunn has filmed an online demonstration exclusively...
read more