Welcome to Laurus Ryecroft, a secondary school which opened in Tameside in September 2018. Laurus Ryecroft is a member of the Laurus Trust family.
We work hard to ensure that every member of our school community has access to a rich and diverse range of opportunities. For our students, this is provided through our Cornerstones programme which comprises Academic Aspiration, Leadership and Service, Culture and Creativity and Competition and Physical Endeavour. We believe that these four Cornerstones underpin an educational experience which will prepare students for life beyond school and deliver our vision.
Our sister school, Cheadle Hulme High School, is an outstanding and hugely oversubscribed academy with a reputation for the relentless pursuit of excellence and a determination to ensure that every child succeeds. Laurus Ryecroft embeds the same vision and values. aiming to deliver the same outstanding level of education.
At Laurus Ryecroft, your child will be provided with the guidance and support to open the door to the future of their choice, with the prospect of going on to study at our brand-new Sixth Form opening in 2023 or Cheadle Hulme Sixth Form.
Please follow this link to register your interest for our school and to find out how to apply for a place. Registering your interest will ensure that you are kept informed of up and coming open events and any other important admissions information.
Take a look inside our school...
No Results Found
The page you requested could not be found. Try refining your search, or use the navigation above to locate the post.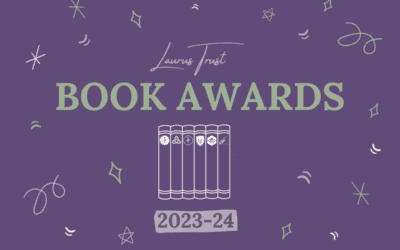 We're excited to launch this year's Laurus Trust Book Awards (LTBAs) at Laurus Ryecroft. Five books are shortlisted, but which will win?
read more