Sixth Form students at Laurus Ryecroft Sixth Form welcomed Corporate Lawyer, Ryan Brown from Browne Jacobson law firm into the school this week. The talk was arranged as part of the Laurus Launchpad programme to give Sixth Form students the chance to hear from professionals from different sectors.
As the first in his family to go to university, Ryan spoke about his humble beginnings and how a career in law wasn't always on the cards for him. Born and raised in Derby as the eldest of three children, Ryan spoke to students about his working-class background and how the life skills he developed during his youth have equipped him with the resilience and determination to get to where he is today.
During his talk, Ryan spoke about the importance of working hard to achieve the grades you need, to progress on to university and future employment. On reflection of his own time as an A Level student, he spoke honestly about the challenges he faced and how he wished he had worked harder during this time, as it would have opened more doors earlier in his career.
As one of Browne Jacobson's youngest partners, who was noted as a 'star in the making' by The Legal 500 in 2021, Ryan is passionate about encouraging more young people from diverse backgrounds to pursue a career in law, but wants to deliver an honest message in that it does require hard work, determination and the resilience to deal with setbacks.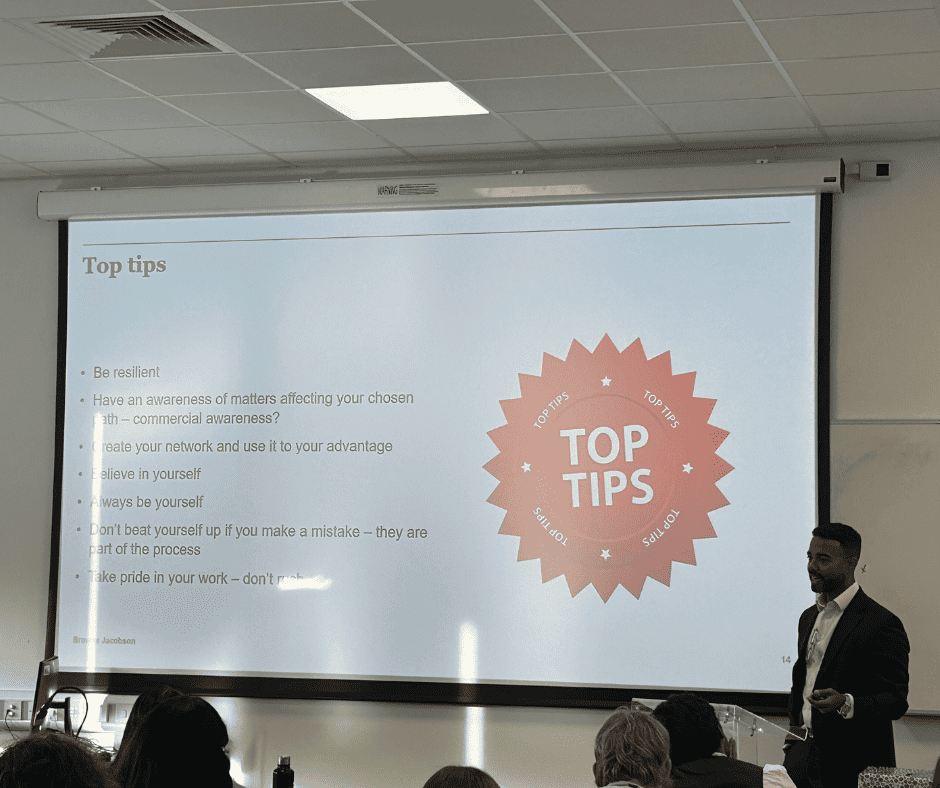 After the talk, Ryan went on to say:
"I've really enjoyed speaking with students here at Laurus Ryecroft Sixth Form this morning about my career and what it takes to succeed in the legal sector. It was refreshing to see so many students interested in becoming lawyers in the future and I hope they can all take something from my presentation which will help them on their journey."
During the talk, Ryan spoke about the importance of building a network, developing soft skills to generate and retain relationships. He also spoke to students about the future of the legal practice, the evolution of artificial intelligence and how they can prepare themselves for a career in the sector, which could be subject to significant change.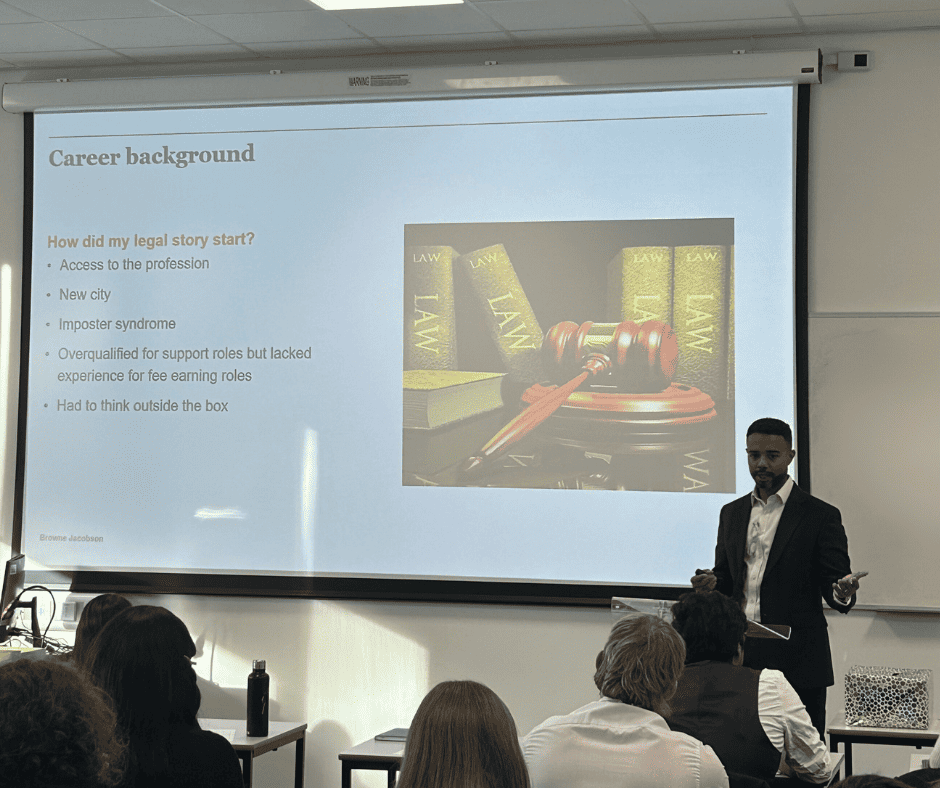 After the talk one Sixth Form student stated:
"I thought that I could never be a lawyer, but his story gave me confidence that I could be."
Several students stayed behind after the talk to ask Ryan for further advice, as his talk inspired them and gave them the knowledge and understanding on the importance of being courageous, resilient and determined to achieve your goals.
Director of Laurus Ryecroft Sixth, Steph Bridge added:
"We would like to thank Ryan and his company (Browne Jacobson), for taking the time to come into school and speak with our students about his career and the law profession. Hearing from industry experts is invaluable and aligns with our principle of being 'Unapologetically Aspirational', as we encourage students to be ambitious, set high standards and work hard to achieve their goals."
Laurus Ryecroft Sixth From is committed to providing students with insights from professionals like Ryan Brown through the Laurus Launchpad programme, as part of the 'Unashamedly Academic' offer and a vision which is 'for everyone regardless of background or circumstance to be inspired, to thrive in all environments, to recognise what it takes to succeed, to set aspirational goals and work hard to achieve them.'
If you would like to know more about the Laurus Launchpad, or offer your services as a speaker, then please email [email protected]