David Mills, a Councillor for Droylsden East, recently visited Laurus Ryecroft (LR) to talk all things 'Leadership & Service' for our local community.
During his visit, he met student House Leaders and Head Prefects.
The students talked him through our plans to support the local area as part of our active citizenship mission.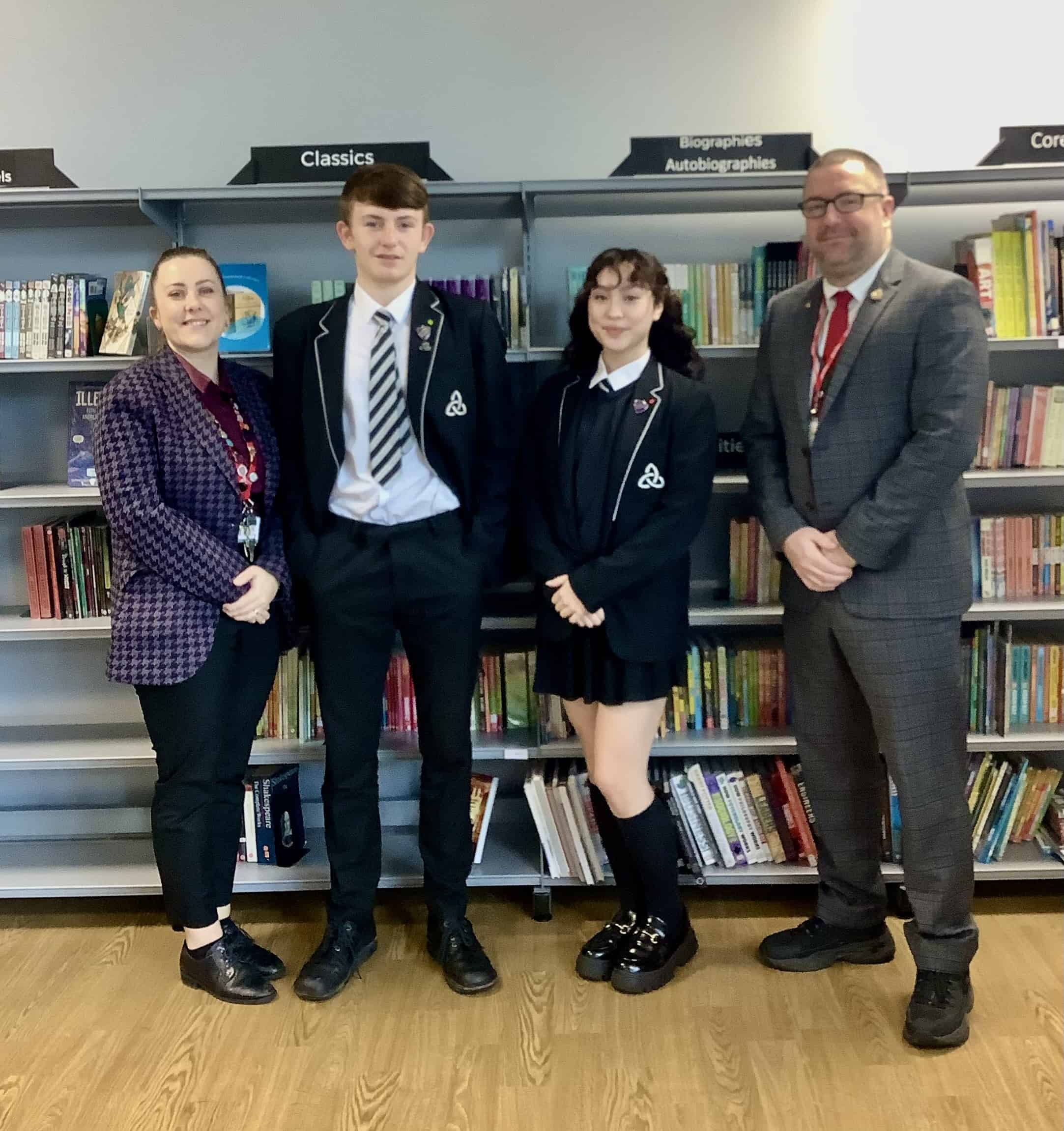 They shared some of their brilliant ideas for supporting the community to help him see their vision.
Ideas included supporting local food banks, organising litter picks, and improving mental health support in Tameside.
He was especially impressed by their idea to ask big supermarkets to match-fund our charitable efforts!
After these discussions, students had the chance to ask the Councillor their own questions.
One of our students raised his concerns regarding sustainable energy and the new proposal for all houses in Tameside to have electrical charging points.
He also expressed his delight over the new traffic calming measures which he believes "make the school commute safer."
We're delighted to have had David Mills visit our school.
His insights were invaluable as we continue our mission to develop our Leadership & Service ethos at LR.
A big thank you to our student community for all of your work in helping our local community.
We'd also like to thank Mrs Beswick, who will be taking a lead on our Active Citizenship Programme going forward.
Next Steps
Starting as early as this summer, the House Team will be launching various initiatives to continue this work.
An additional thank you to Mr Ellis, who has organised our 'Ryecroft in Bloom' elective.
This will allow us to create planters to make the front of our school blossom!
We look forward to seeing what our students will achieve next.
Make sure you're following us on Facebook, Twitter, and Instagram to keep up to date with all the latest school news!