On Monday this week, former Warrington Wolver winger, Jamie Boyd visited Laurus Ryecroft Sixth Form to speak with students about his early career in professional sport and the challenges he faced, when a career ending knee injury meant he had to hang up his boots at the age of twenty-four and pursue another career route.  
With a helping hand from the Princes Trust, Jamie made the conversion from the pitch to the road, as he started a business in logistics. After buying a small van, Jamie was determined to tackle the business world and set up Today Team, a same-day courier service who pride themselves on providing time critical logistics throughout Europe.  
During his talk, Jamie spoke to students about what it took for him to become a high performing athlete when he was a similar age to them and the sacrifices you must be willing to make, to achieve your goals. He spoke openly about his own experiences in sport and business, sharing advice on how to deal with setbacks and the importance of being resilient when faced with adversity.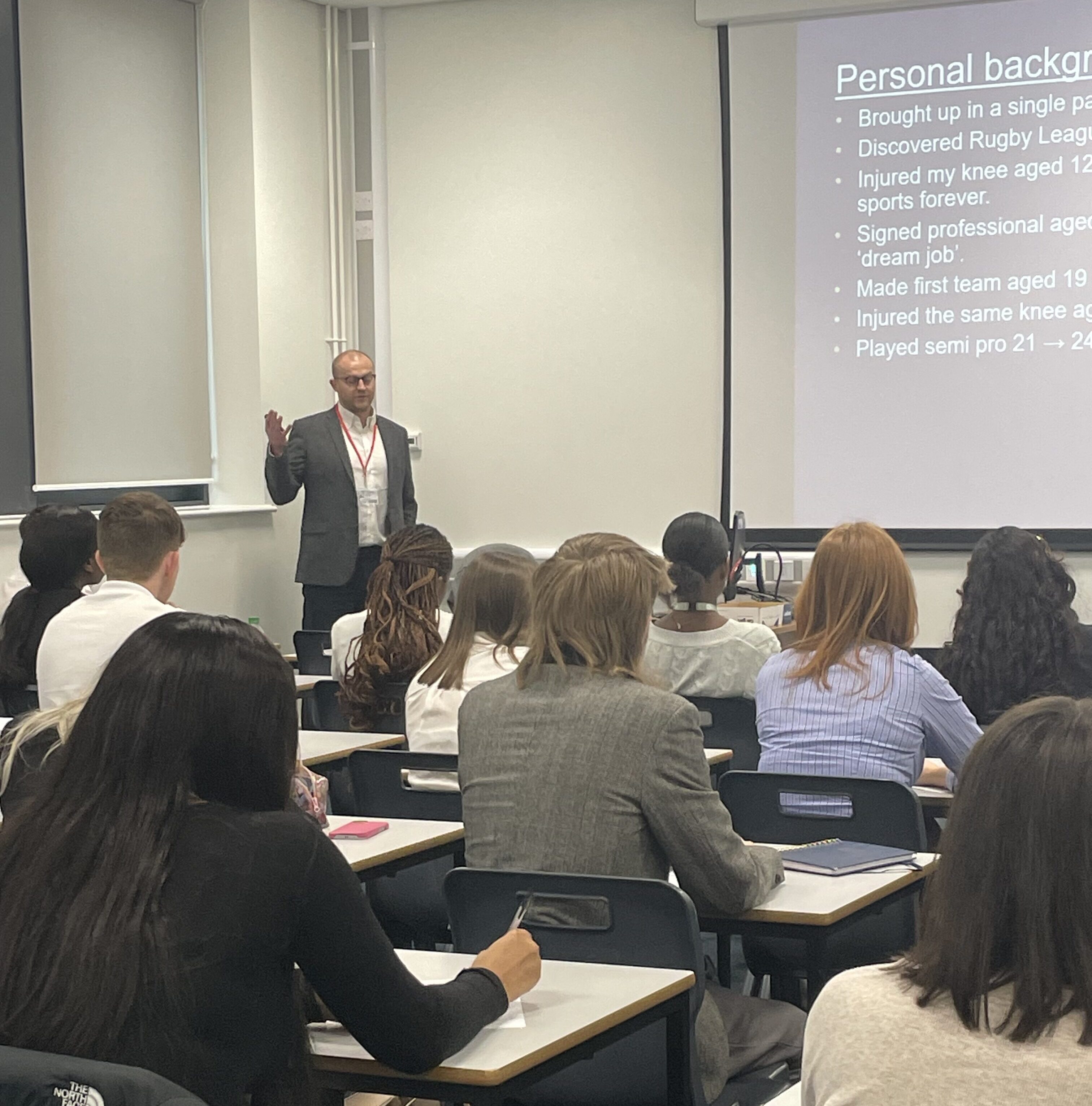 Jamie went on to say:  
"I hope students can take something away from my talk. I have gained a lot of life experiences, made mistakes, but learnt a lot of lessons, which I hope can inform and inspire the next generation to make positive decisions with their career and life choices." 
Jamie started the Today Team business in his hometown of Warrington back in 2005, which now operates across Europe, servicing a wide range of companies, across a range of sectors. With people at the heart of the business, Jamie is passionate about people development and maintaining its core principles of providing excellent customer service, which he spoke about the importance of with students.  
A Laurus Ryecroft Sixth Form student said:  
"Jamie's talk was eye-opening and provided a good insight on what it's like to start a business and how to deal with challenges throughout your career. Talks like this are helpful for student, so that we can develop our understanding on what it takes to be successful." 
The Laurus Launchpad is an initiative across all Laurus Trust Sixth Forms, providing students with learning opportunities from business professional like Jamie Boyd, who support our vision: 'for everyone regardless of background or circumstance to be inspired, to thrive in all environments, to recognise what it takes to succeed, to set aspirational goals and work hard to achieve them.' 
If you would like to know more about the Laurus Launchpad or offer your services as a speaker, then please email [email protected]