Students at Laurus Ryecroft enjoyed a number of exciting cookery lessons last week, as part of the Mussel Power initiative.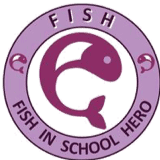 Mussel Power is delivered by the Fish in Schools Hero Programme, which aims to give every child the chance to prepare, cook and eat fresh fish before they leave school. It is organised by the Food Teachers Centre and The Fish Mongers' Company's Charitable Trust.
Food and Nutrition Teacher at Laurus Ryecroft, Mr Ellis, said:
""Our student chefs have been busy practising how to prepare and cook sustainable fresh fish. They learned how mussels are rope-grown and harvested sustainably and provide key nutrients."
By taking part in Mussel Power, Laurus Ryecroft students join 8000 others in 200 schools across the country who, over the past two weeks, have been cooking and tasting freshly made dishes, made with a variety of British Mussels. They have been working on delicious recipes including Thai Style Mussel Broth, Tagliatelle Mussels, Seafood Pie and Mussel Fritters.
Simon Gray, Senior Associate at the Food Teachers Centre UK said:
"Mussels are one of the most under-utilised shellfish in this country, so we are getting young people to try them in the safe, positive environment of their food and nutrition lessons. This would not have been possible without the amazing industry partners offering to support this so that there is no cost to schools."
One such partner is Offshore Shellfish, who has donated an incredible two tonnes of grade 'A' rope-grown mussels for the schools' initiative. Sarah Holmyard from Offshore Shellfish said:
"We are delighted to support the Fish in Schools Heroes programme by supplying our mussels for thousands of school children to try. It is so important for children to have access to foods they may not otherwise try and be the next generation of seafood enthusiasts. Mussels are so quick and simple to cook, are great for you, and great for the environment."
We've been really impressed with the dishes the students have produced during these lessons and hope they go on to prepare similar dishes, using their new-found skills and knowledge, at home.
For more information about the Fish Heroes programme, you can visit the Food Teachers Centre website.