A fabulous new piece of art has been unveiled in the library at Laurus Ryecroft.
Students returned after the Easter break to be greeted by a stunning mural, which takes pride of place at the heart of the school and can be seen from all three floors above the library.
It has been created exclusively for us by artist Michael Wylie from Sketch Book Designs. The design has both a community and academic focus featuring Manchester's notable libraries – Central Library, John Rylands, Chetham's and the Portico Library – along with a number of global landmarks.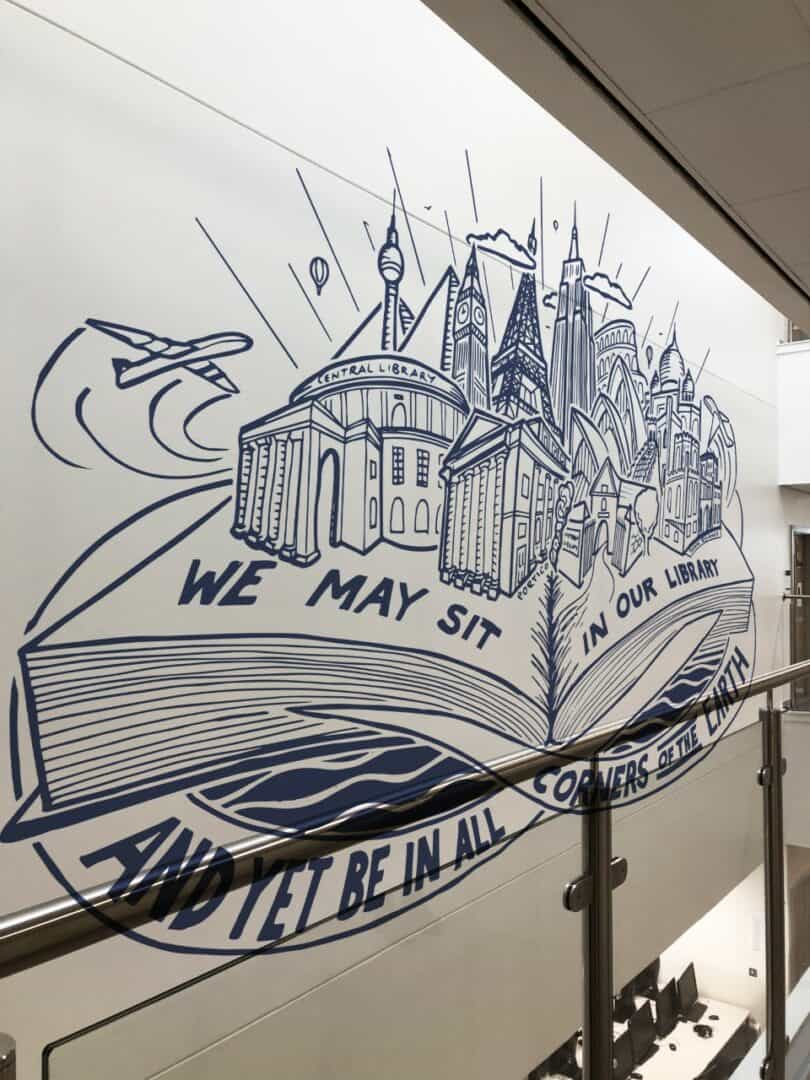 It also includes a quote from politician and naturalist John Lubbock:
"We may sit in our library and yet be in all quarters of the earth."
The mural is the perfect finishing touch to the new school building and is a welcome addition to the school library where students come to learn, think and be inspired.
You can watch a fascinating time-lapse piece of the mural being created by following the link: https://drive.google.com/file/d/1DLexSbHcUg2tMQwbMEqzkK9fti09KR8U/view