The Laurus Ryecroft Summer Sounds concert of 2023 was a night to remember, as talented students showcased their musical skills and competed for Music Awards.
The concert, which took place on Monday 26th June, featured performances from the Gospel Choir and the Soul Band, two of the many electives that rehearse weekly at the school.
The audience also enjoyed a variety of solo acts, ranging from pop and indie to gospel and classical music.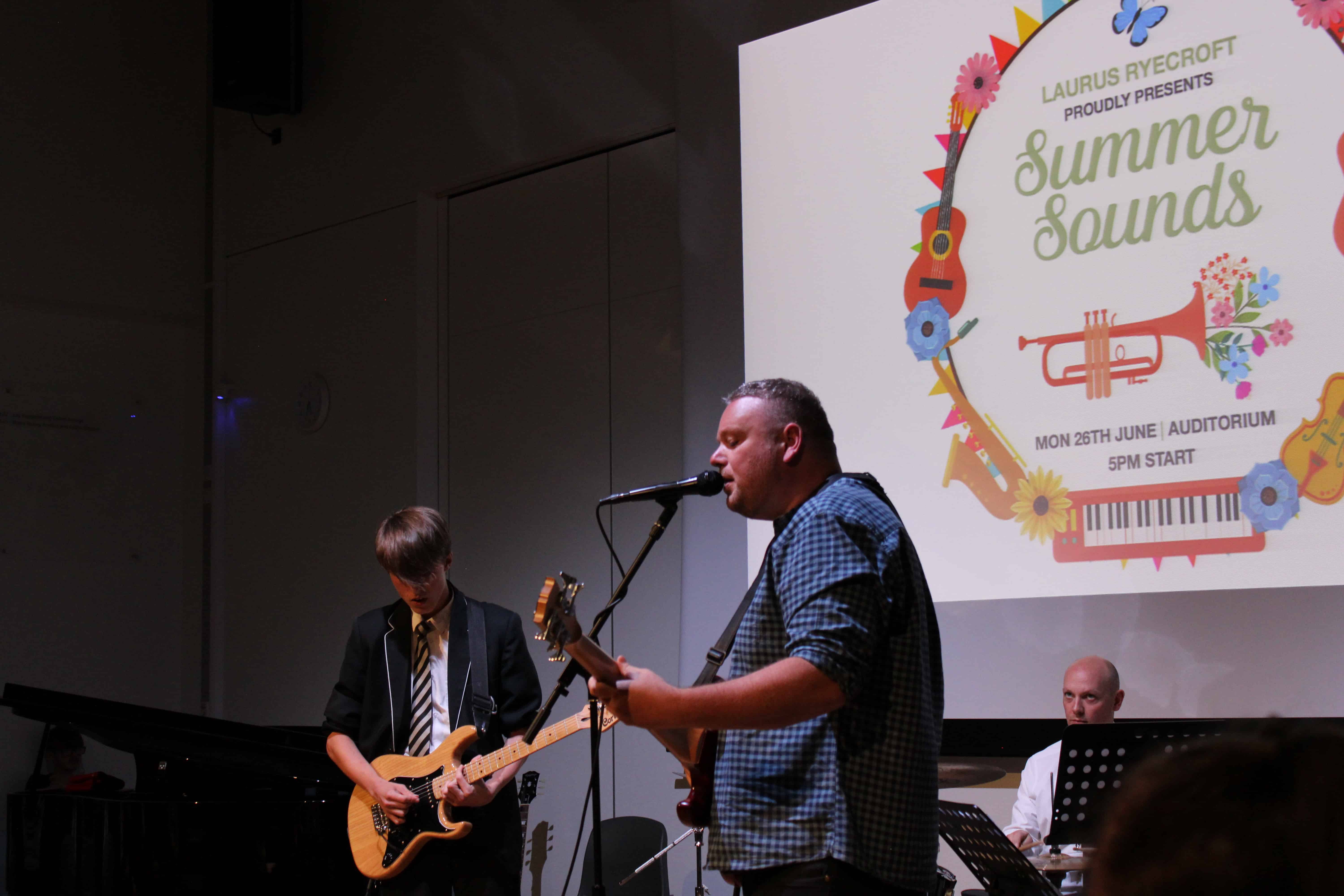 The soloists were finalists in the Music House competition, a contest that attracted 40 students who auditioned for a chance to win one of the three titles: Musician of the year, Vocalist of the year and Rising Star.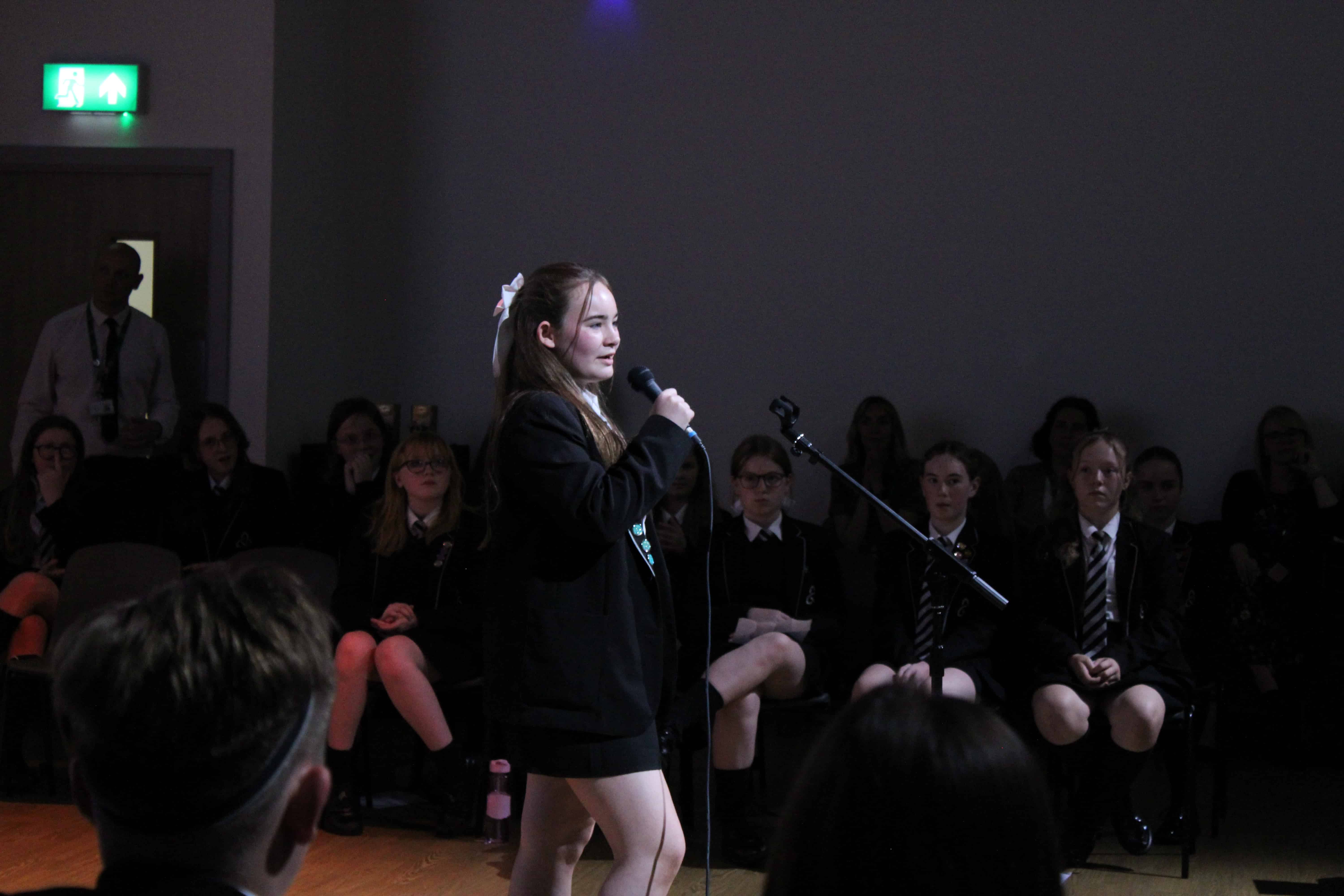 The finalists were judged by Carla Jane, an award-winning vocalist and choir director, who also leads the Gospel Choir at Laurus Ryecroft.
Carla praised the students for their amazing performances and said it was a very difficult decision to choose the winners.
The winners were announced as follows:
Music Award Winners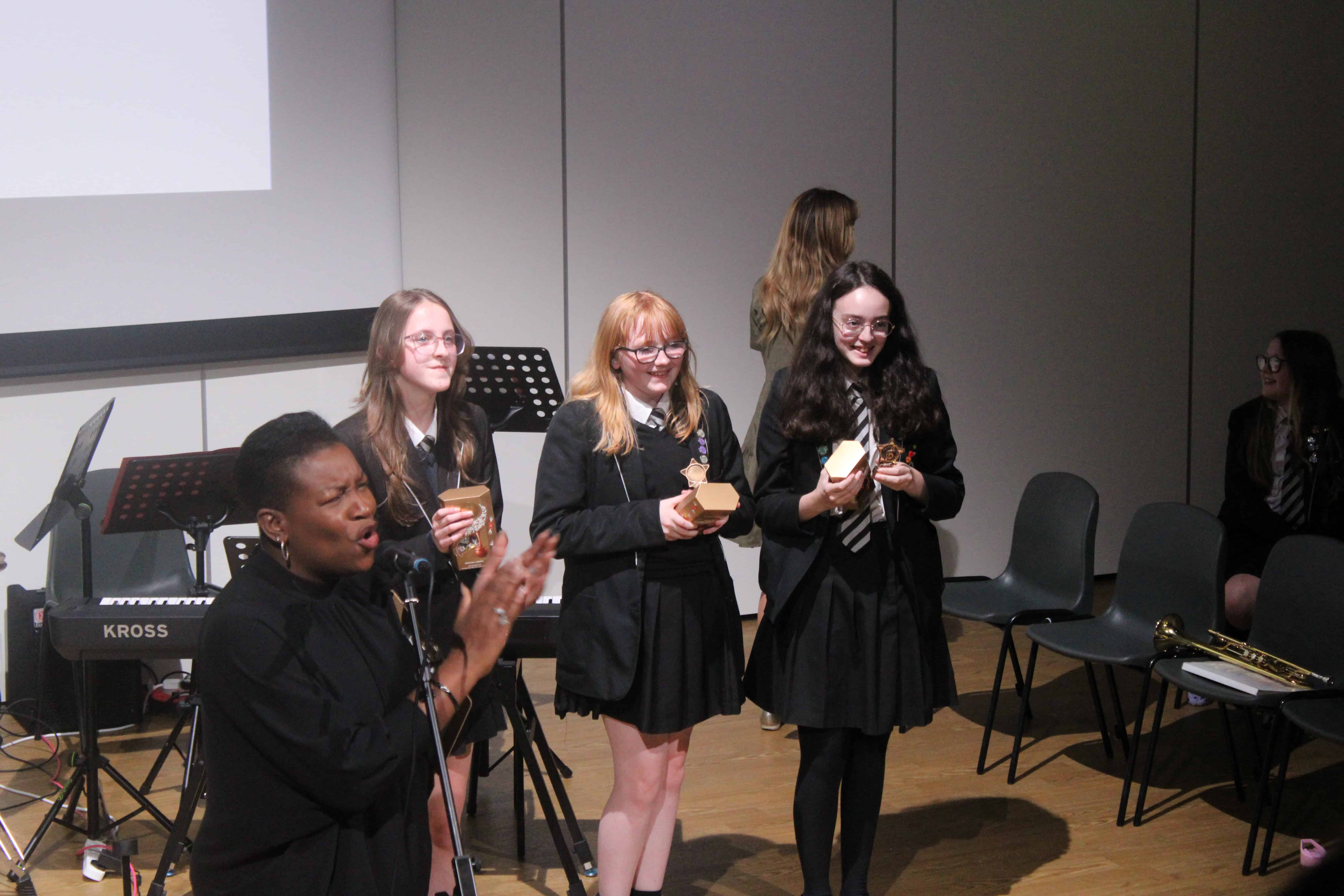 Musician of the year
Katy
Vocalist of the year
Imogen
Rising Star
Charlotte
Congratulations to all the winners and finalists for their outstanding achievements!
The concert also featured a special appearance by two Year 11 GCSE music students, Alex, who recently signed a record deal, and Oscar.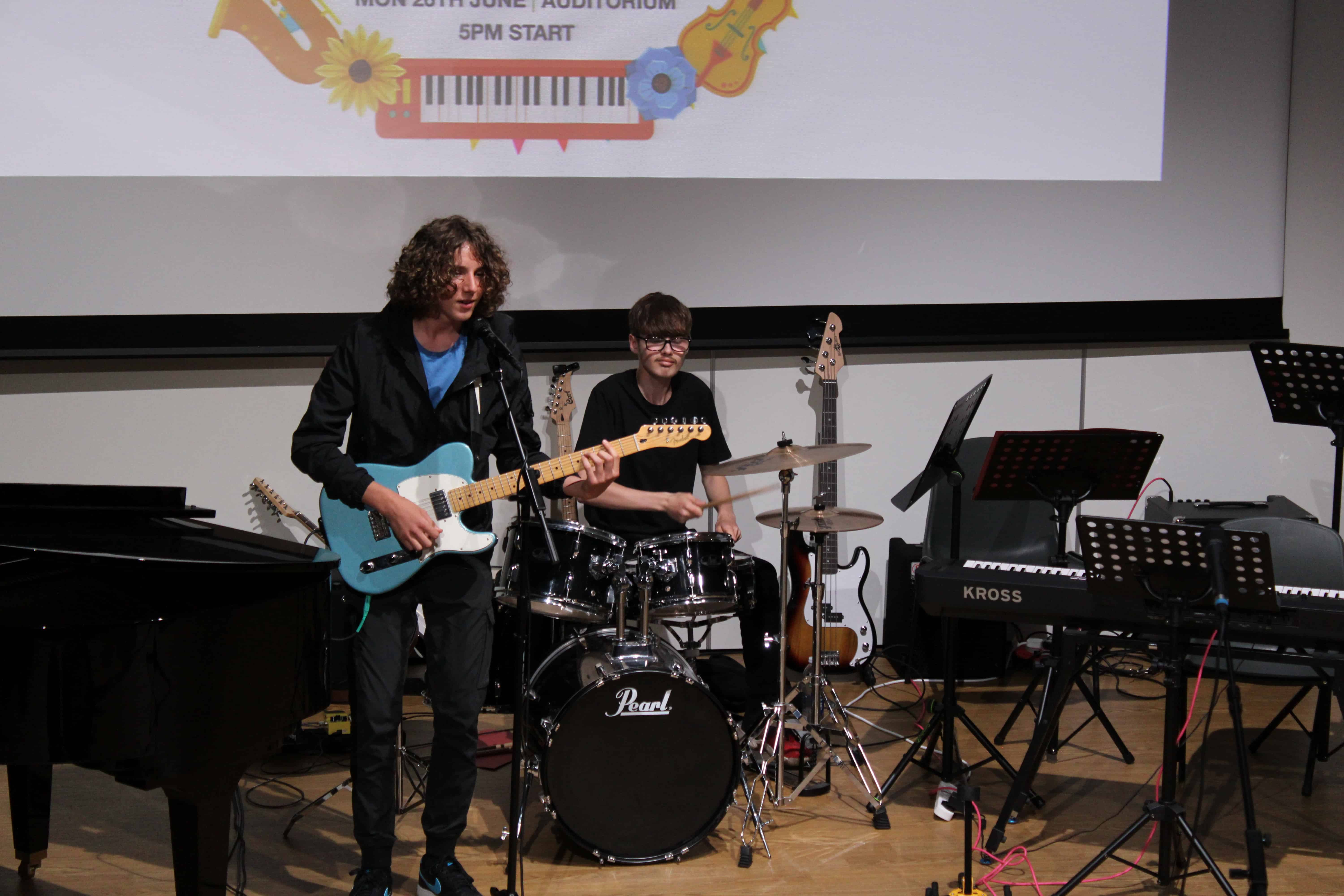 As previous champions of the Musician of the year award, the pair came back to give one last performance in their final concert as Laurus Ryecroft students.
They performed as a duo and received a huge applause from the audience.
We wish them all the best for their future musical careers.
Thank you to all of the performers, staff and volunteers who made this event possible.
You should be extremely proud of yourselves for putting on a fantastic show.
We'd also like to thank Anastasia and Harrison, our student photographers who captured these amazing shots of the evening!
We look forward to hearing more from you next year!