As part of our Active Citizenship programme, student cheerleaders from Laurus Ryecroft attended Hurst Hall Care Home to perform for residents.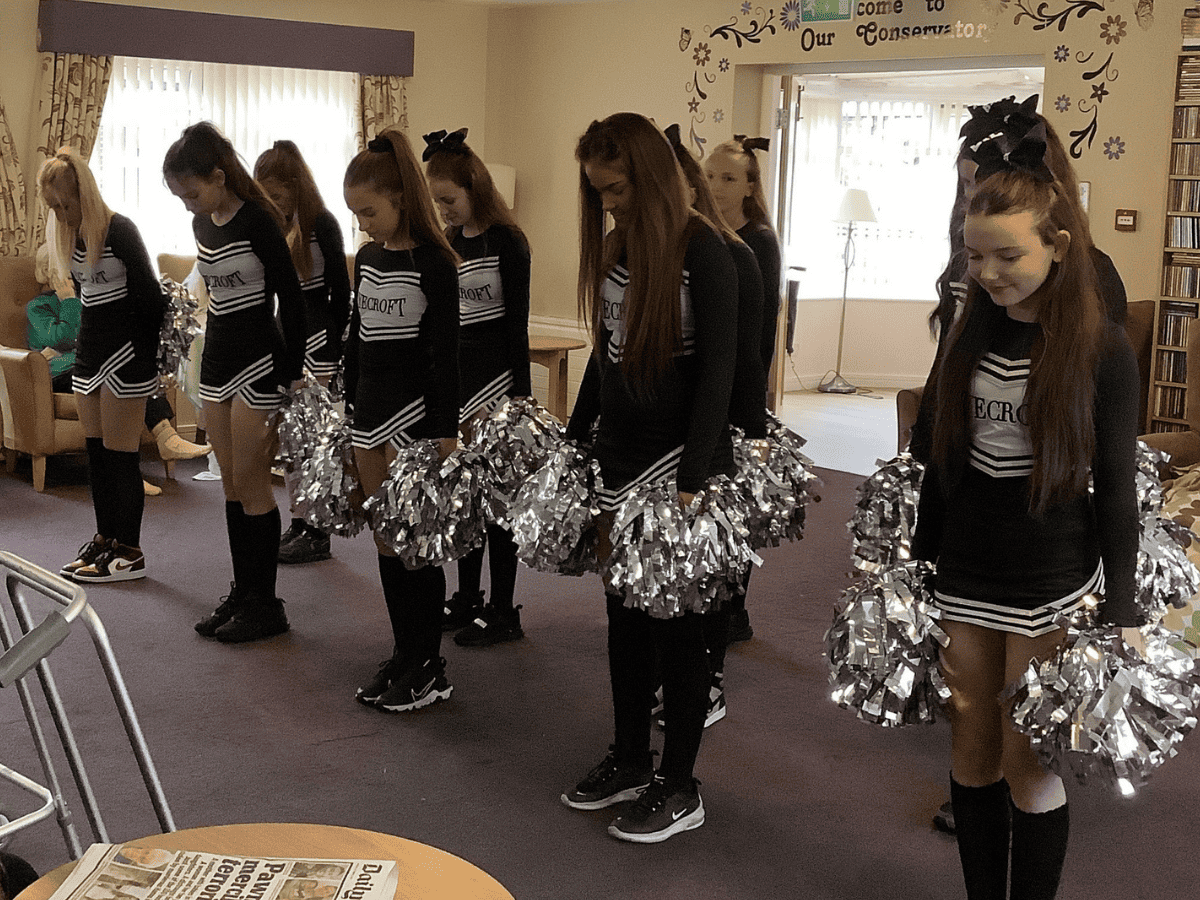 Residents and staff were treated to some fantastic performances from the talented students.
After impressing everyone with their energetic cheerleading routines, students even took the time to teach the staff and residents some of their routines!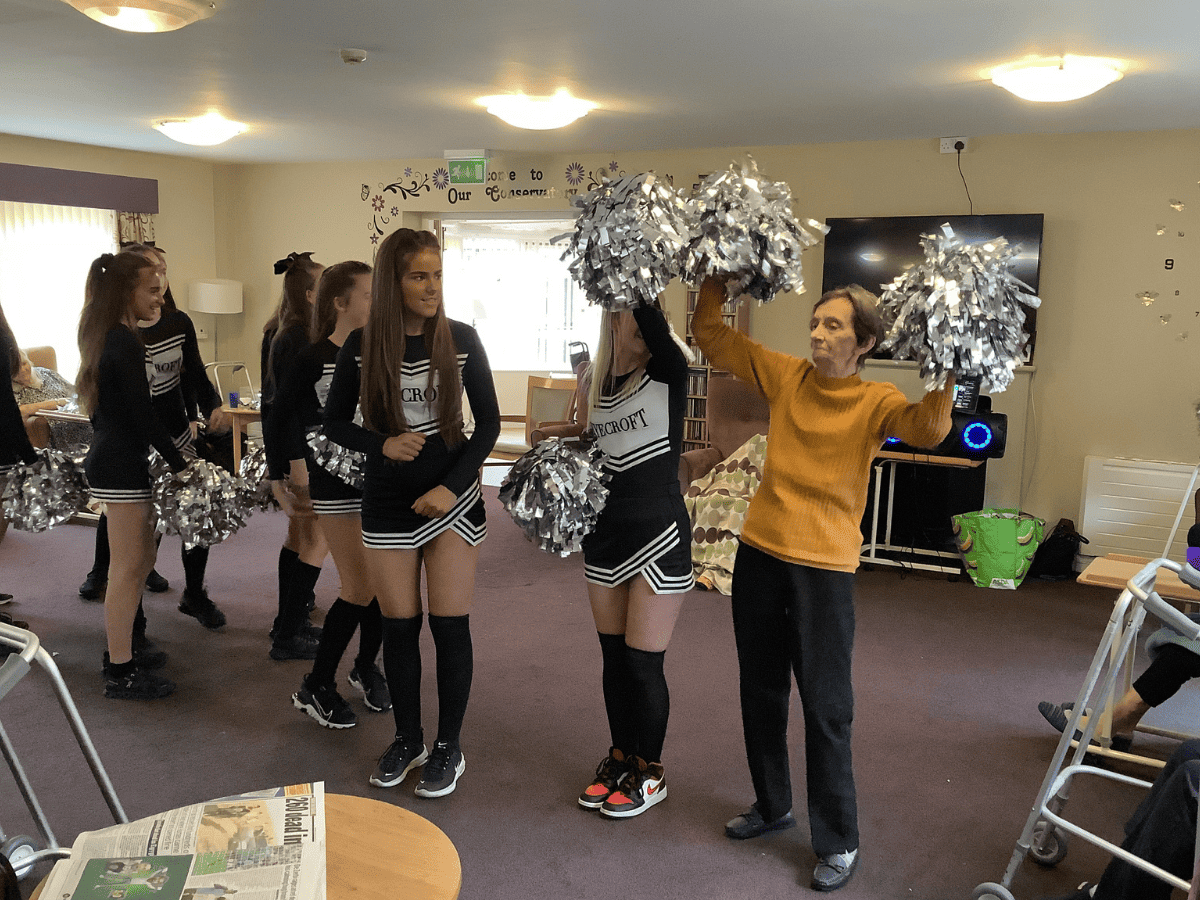 Kayleigh Foulkes, Activities & Wellbeing Coordinator at Hurst Hall, said:
"The cheer team were fantastic, you have a very talented team there! All of the girls impressed us with the confident and kind way they all engaged with our residents and staff, including teaching one staff member a routine and performing it with her!
"I have to tell you that when the team first arrived at Hurst Hall, the girls demonstrated an impressive level of empathy and emotional maturity. One young lady in particular recognised a need for reassurance in one of our lady residents and offered it without hesitation. This was followed by the other girls offering support to each other as they found the moment quite emotional."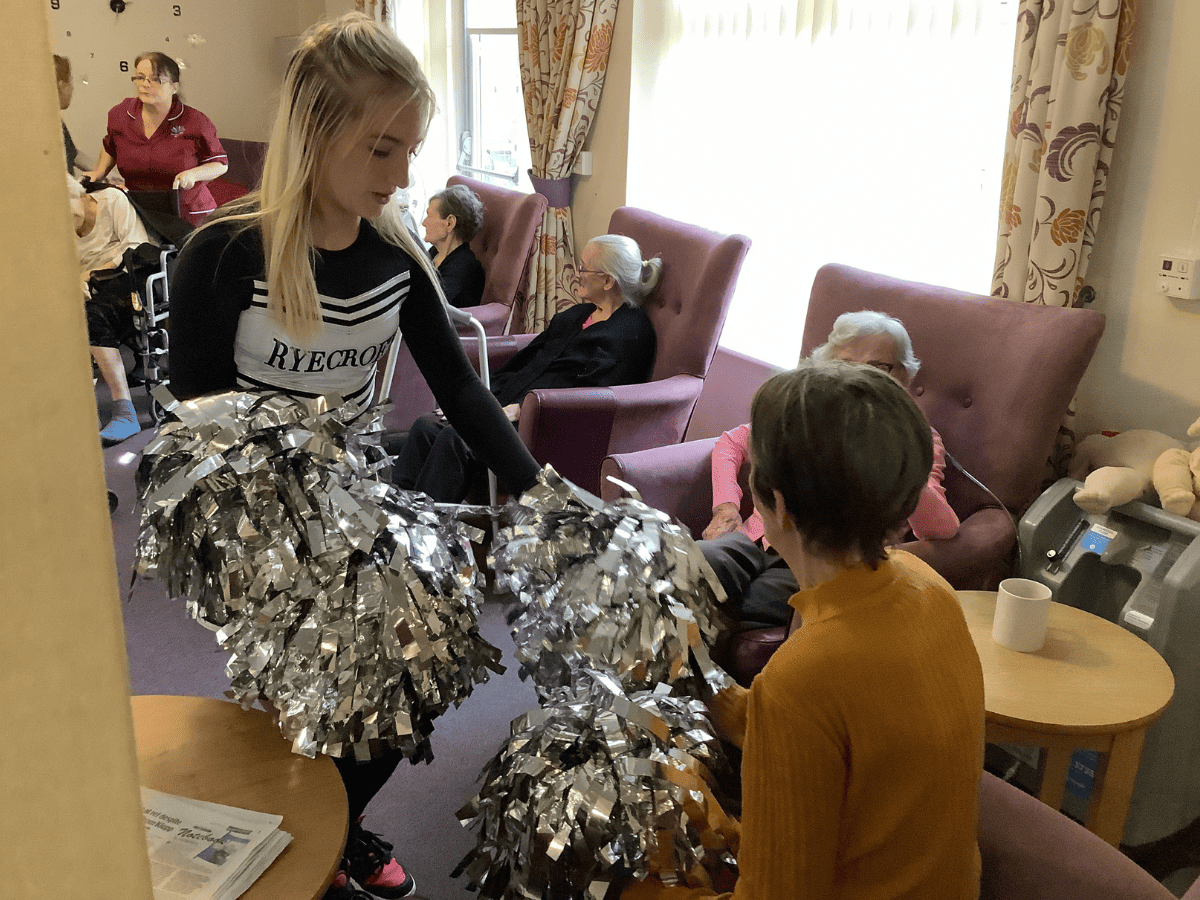 She continued; "they were a pleasure to meet and are truly a credit to your school. Thank you so much for your support!"
Our Active Citizenship programme was established as a way for students to engage with their community and to develop our Leadership and Service ethos.
The programme is gathering momentum and making a real positive difference to the local area.
Last academic year saw students taking part in a variety of active citizenship events, from litter picks around the local area to performances from the Gospel Choir in care homes.
We're thrilled to see the impact the programme is already having, both on the community and on students' confidence and leadership skills.
Thank you to everyone who took part and made this possible, we are proud of everyone involved.